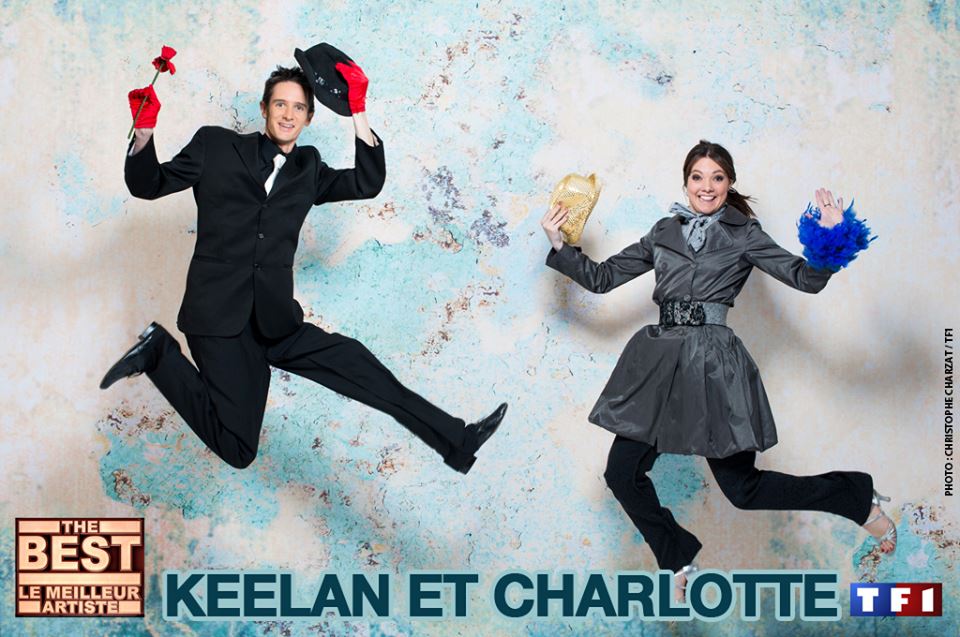 British Quick Change Artists, Keelan and Charlotte went to Paris, France in June 2013 to film the popular TV Show – "The Best" – The quick change artists were invited to perform on the French television show to show case their quick change show.
The concept of the television show is ultimately a celebration of variety/circus acts and it is judged by the studio audience and four selected judges one of whom happened to be Arturo Brachetti – this initially made the quick change artists dubious about performing on the French variety show as he is the world's most famous quick change artist and very well known and respected on the continent.
Performing for Arturo Brachetti made it a very nerve racking experience and they were worried about how Arturo would perceive their version of the quick change, and although TOTALLY different to how he performs quick change, thankfully, he loved it and was very very complimentary indeed and after the judges comments, came down onto the performance area to meet, greet and hug the British Quick Change Artists.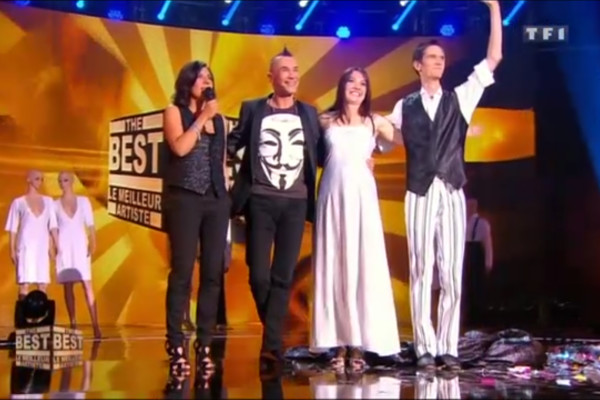 Meeting Arturo and getting his approval of the quick change performance on the French TV show, meant the world to Keelan and Charlotte and something they will never forget. Something that they were almost dreading of performing, just in case of error, turned out to be a wonderful, once in a lifetime experience.
The French TV show was aired in August on TF1.